About Waggie Dog Training School…where
"Star-dogs"

are born!
Leading dog training school in Singapore
Established in 1985 by Singapore's Star-dog trainer Patrick Wong, Waggie Dog Training started with a notion to build a two-way relationship with man's best friend. We conduct private and group dog training lessons to provide hands on techniques and proper guidance in training your dog. Our expertise can help your dog avoid improper reactions to outside stimuli.
Many of our trained dogs have gone on to make TV appearances, stage performances, world class musicals as well as magazines and popular prints. We have worked with many world-renowned celebrities like David Copperfield, Cesar Milan, HK popstars like Sally Yeh and Bollywood Superstar like Akshay Kumar. Our Canine projects include productions for StarHub, XinMSN, Osim and world class musicals like Annie, Chitty Chitty Bang Bang, Oliver and many more.
Highly experienced team
Led by Singapore's most experienced dog trainer with over 35 years of experience having trained over 20,000 dogs, Waggie Dog Training School conducts dog training classes of all levels that meet international competition standards. Patrick is well versed in all aspects of dog training, and is better known as Singapore's celebrity "Star-dog" trainer for his achievements in training dogs for TV dramas, movies, live shows and world class musicals. He is also an AVS accredited trainer and a licensed dog obedience judge with the Singapore Kennel Club with judging appointments at numerous international dog obedience and canine events. At Waggie, you can be assured that both you and your dog are getting the best training you deserve.
Watch our dog training videos with proven results
Our training advocates a set of good dog training methods that are safe, efficient and effective. Watch our dog training videos and witness our indisputable results.
Waggie is the highest rated dog training school in Singapore with over 1.6K "5 Star" Google reviews. Our customer accolades are unparalleled and testament to our excellent track record.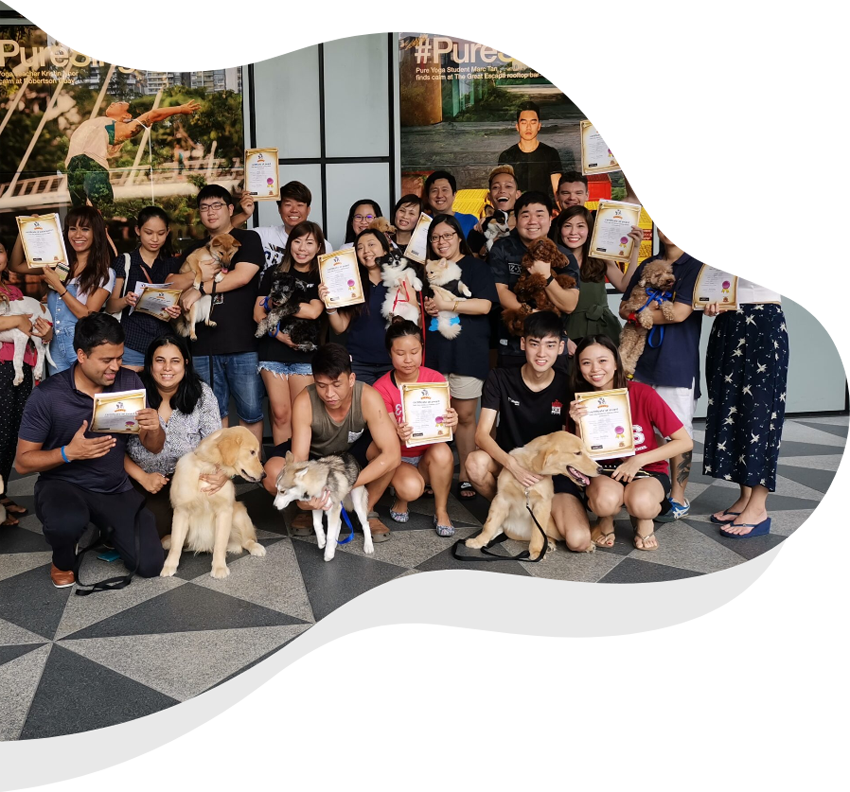 WAGGIE DOG TRAINING CLASSES
At Waggie, we conduct private lessons and group classes. We highly recommend group classes for best results because you and your dog get to experience real-life distractions and better motivation levels in a class environment. For the best of both worlds, you can add on a few private lessons to get the one-to-one attention you need for specific dog training concerns.
Our basic dog obedience course will cover all behavioural problems such as toilet/potty training, chewing problems, barking problems, biting and dog aggression. By the end of the 10-week course, you will also have mastered advanced "off leash" techniques where your dog will respond to basic obedience commands without being on the leash.
WHY YOU SHOULD TRAIN YOUR DOG
ESSENTIAL PART OF RESPONSIBLE PET OWNERSHIP
Dogs need to be trained to be socially acceptable in public places. Dog obedience training is especially important in a multi-racial country like Singapore.
UNDERSTAND DOG BEHAVIOURS
Dog obedience training helps dog owners understand the fundamentals of dog behaviour to bond better with their canine friend.
PROVIDE MENTAL STIMULATION TO DOGS
Research shows that mental stimulation is important in keeping dogs happy and engaged. It helps to build confidence, alleviate boredom and reduce destructive behaviours.
STRENGTHENS HUMAN-DOG BOND
Obedience training is a great way to build a strong bond with your dog. Training helps build mutual understanding, confidence and trust in both dogs and owners, which are key components of a positive and rewarding human-dog relationship.
However, you may think, my dog is so well-behaved, why does it need training? Training is not just for dogs who already have behavioural issues. Dog behaviours evolve over time and many owners experience issues as the dog matures between one to three years old. It is most effective to start training as early as possible before issues arise, so owners learn the necessary skills to pre-empt problems and nip undesirable behaviours early in the bud. For this reason, we recommend completing the basic obedience course as early as possible, instead of attempting to deal with one issue at a time. Remember that it is never too late to start training – the oldest dog we have trained was 14 years old. On a lighter side of things, the dog training sessions will also allow your furry friend to socialise with other dogs in the class and make friends!
OUR DOG TRAINER PATRICK WONG
The most acclaimed dog trainer in Singapore with a portfolio that no others can match. Patrick is an accredited dog trainer with the Animal and Veterinary Service, with more than 35 years of experience conducting dog training classes of all levels that meet international competition standards. He has coached countless students towards Dog Obedience competitions, with many winning accolades such as "Obedience Dog of the Year" and "Utility Dog of the Year" titles since 1987. A handful of students who were inspired by his passion have gone professional as well.

Patrick is also the most sought-after "Star Animal" trainer. His trained dogs have been featured very prominently in TV productions, stage performances, musicals as well as press, magazines and TV commercials.
His canine projects include:
Stage performance and events: Magician David Copperfield, Cesar Milan (The Dog Whisperer) Dog Show, concerts for HK pop-stars like Sally Yeh
World Class Musicals: Annie, Oliver, Chitty Chitty Bang Bang
TV Commercials: Ikea, Osim, Nippon Paint, XinMSN, Subaru, StarHub (the famous Sparky) and many more
TV Dramas and Movies featuring international artisties like Simon Yam, Sumo Hong, Sam Hui, Ricky Hui, Rosamund Kwan and many more
Patrick advocates a set of good dog training methods that are efficient and effective. The dog obedience training class teaches dog owners to understand the fundamentals of a dog's behaviour to bond better with their canine friend.
On a lighter side of things, the dog training sessions will also allow your furry friend to socialise with other dogs in the class and make friends!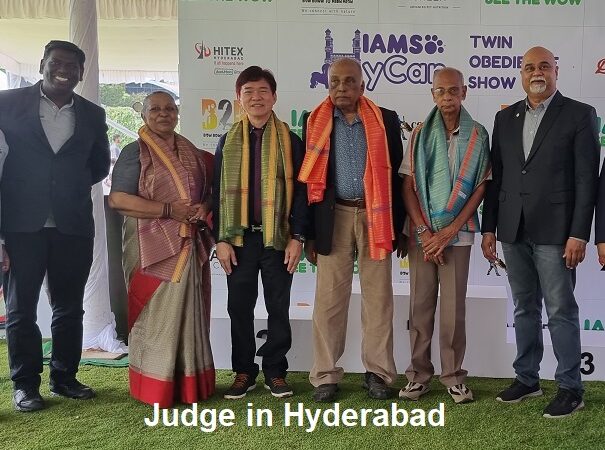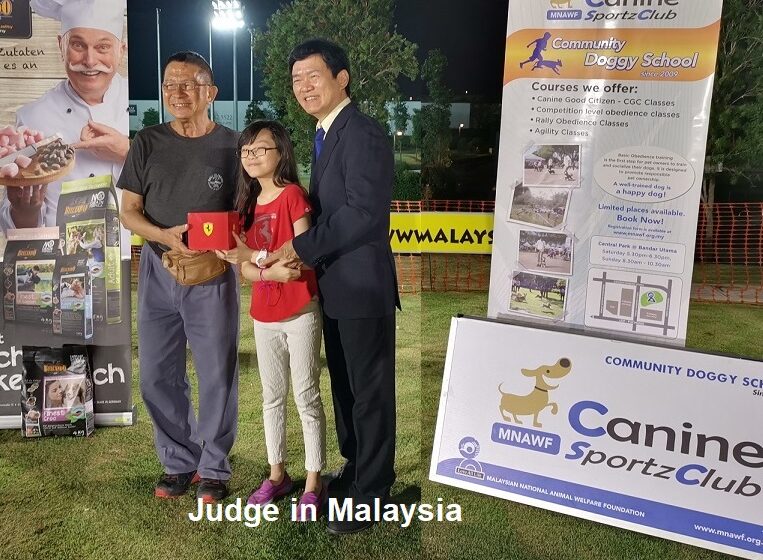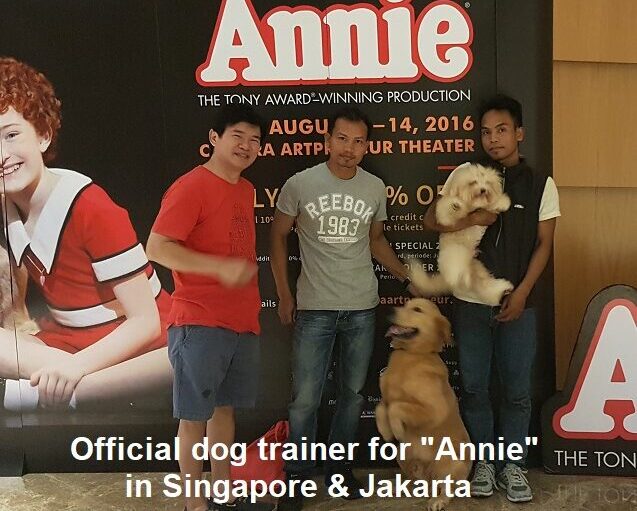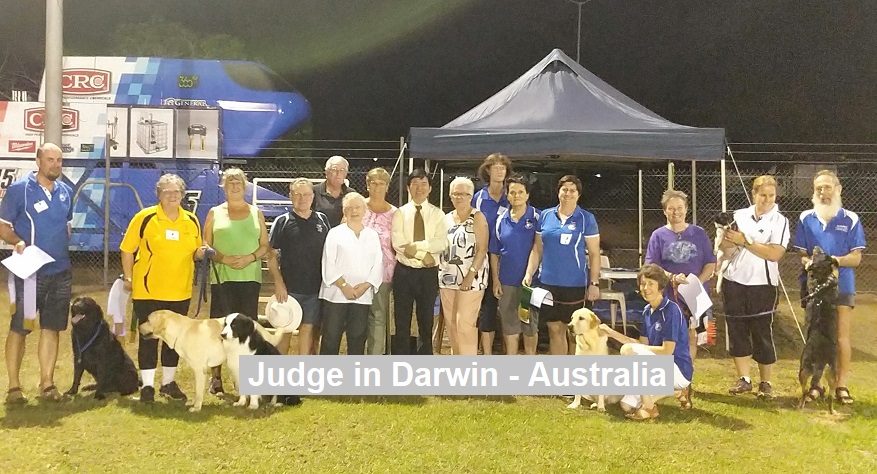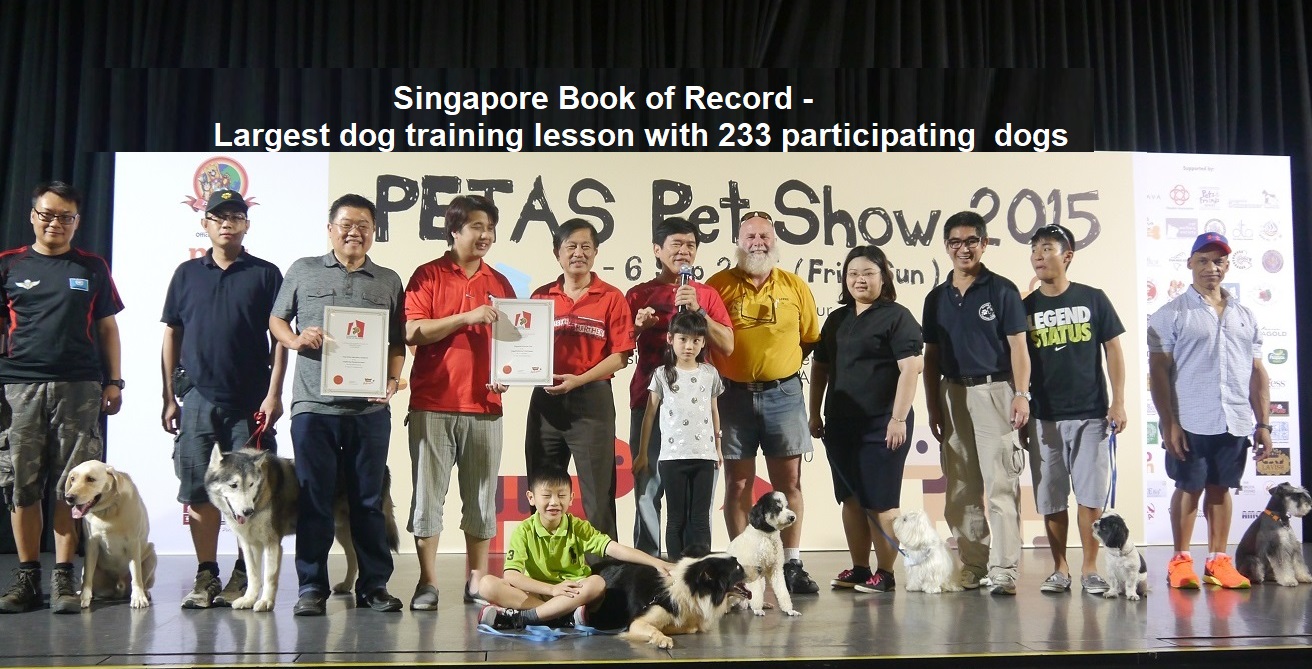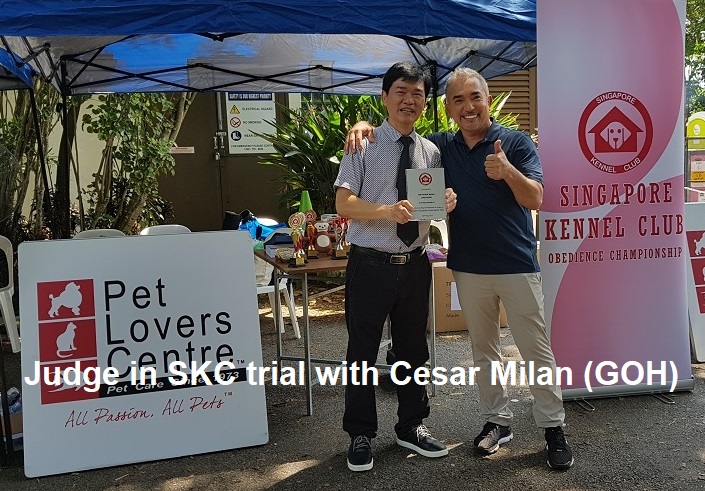 Excellent customer reviews with proven results
Trainer Patrick is incredibly knowledgeable about dog's behavior. You make learning fun for both pets and owners. I am so grateful for your guidance and support. Thank you so much 😊. Highly recommended 🐶 effective dog obedience training.
Patrick is a professional trainer, who is friendly, precise, humorous, efficient, jovial and quick to correct and work on the dogs mistakes or concerns that we have. Will strongly recommend him to anyone who wants training for their dogs!
Thanks Patrick for the training and guidance throughout the 10 weeks training! Rocket is more well behaved now as compared to before the training. Highly recommended for first-time dog owners! 👍🏻🐶
Huge improvements!
Thanks to Patrick for all the helpful guidance and useful training! Our dog was really reactive and distracted by other dogs prior and the lessons have really helped to calm him down and allow us to manage him better. Thank you Patrick and team! 😊
Girish Gopinath
2023-10-15
Thanks a lot Patrick for all the help and support. Your guidance has helped us to train and discipline our furry pet. Also, you have always been helpful to keep suggesting and correcting us to get our dog well behaved. Once again, thanks a lot for all the support.
The trainer is good and have good knowledge on dogs. Patrick don't reject any question raise to him. He put his heart in to train
OTHER SERVICES
In the early days, animals were considered problematic in local film productions and so were barely seen on TV. This all changed when Patrick's Border Collie, Waggie, was featured successfully in the 1998 TV drama "My Fair Ladies" alongside Zoe Tay, Aileen Tan & Jazreel Low.
Patrick is not only a dog trainer, but also a devoted organizer of dog shows and dedicated promoter of events. He is very prolific in dog shows that are educational, entertaining, comical and fun for the family. Every show is well supported by a large team to ensure every show is a successful one.
OUR PARTNERS